The Red Frog Pub & Brewery, aboard the Carnival Vista, is one of the first breweries in the world to operate on a cruise boat. The guy in control of the surgery is while he had been in school a Pennsylvania native who started home brewing, Colin Presby. Presby abandoned living to reside Carnival cruises permanently, after pursuing a career at the industry. He's currently one of the many 1,400 workers who maintain the Carnival Vista working smoothly.
Since the Red Dice started filling up with guests one day, I sat down with Presby to talk about how to create beer on a moving vessel that was gigantic.
Extra Crispy: Just how did you learn about the Carnival brewmaster position?
Colin Presby: I saw this job advertised on ProBrewer.com, and that's where brewers start looking for work. It is a technical enough field where we are not looking at regular or Monster occupation websites. I sent a resume and cover letter. Basically it was trying to find a brewmaster at sea. I had been hired early in the flow of things. The brewery space was designed, we had branding and beer names, and descriptions, but not the liquid.  
I came on in late and instantly flew to the shipyard in Monfalcone and worked for a busy month at the shipyard and prepared, obtaining the brews in the tank. Technically we were an Italian brewery briefly before the boat set sail it had been shrouded in Italy and because it was not a boat that is commissioned.
That Ohio Brewery Just Released a Fruity Pebbles IPA
From Tim Nelson
Posted in Drinks
Samuel Adams Only Unleashed a 200 Beer That's Illegal in Some States
From Chris Morris
Posted in Drinks
What were the challenges of establishing a brewery and creating beer on a ship?
After we got things up and running, the main challenges were still logistical. It is an issue of getting things. As a brewer that is stateside, I am sort of spoiled by overnighting anything. You can order whatever you receive and want it there the following day, whether it is a live yeast culture or even a replacement component. There has been some adjustment for it.
This was a really different experience on many levels. First of all, it is the brewery I have worked in but it is also the most significant business I worked for by far. As the cruise line in the world, it is tough to compare to that. It's the smallest and also the biggest and it is also in terms of where the beer is sold by us, and also we found it, it is sort of an interesting combination of a manufacturing brewery and a brew pub. It is like a brew bar in there's that gratification and that I see people drinking the beer, and that I will chat about the beer with them and receive feedback. It is very personal and hands on and direct with the guests. Nevertheless, it's also like a manufacturing brewery because we focus on our flagships with some seaonals because every eight or six times, it is 4,000 new visitors, so it is a completely new crowd every week. It will become a bit tricky.
In a straight home, I'd devote a great deal of time speaking about the beers that are currently coming. Because people are here for their eight times, I can't really talk about this much shipboard. We do have a great deal of repeat visitors, but that's months later on. It is not like, next week, come back and then try this.
Where do you get the water from?
In designing Vista, they left lots of good, forward steps with lots of our engineering. We've got a bunch of redundancy including electricity, in lots of our programs, propulsion, and lots of the systems, including our water manufacturing system. We've got a desalination and reverse osmosis plant complexes at which seawater is taken by us and produce the drinking water. We've got sufficient capacity in it to make our drinking water all. All of our water is created here on board. That gives a stable compound profile for my water to me. Some additional nutrient alterations can be made by me for the beers that helps, and that I want to brew but in general I've a starting point that is constant.
A lot of ships fill up and will go through a procedure where essentially they hook a hose up to the local water source at whatever port they're at, called bunkering. This becomes their drinking water. That could be quite tough for me to deal with because it could be a different water every time. Now, I've a fairly consistent basis and that I will start there and brew.  
Can the motion of the boat matter when you're brewing?
If we have a circumstance where we have heavy sea warnings, and the captain comes on and makes the announcement, and I am scheduled to take up a batch, then I'll reschedule and push it back a day.  
In the fermentation process, it will not affect things too much. My settling time slows a tiny bit as the yeast becomes roused back up. I just have to be cautious about purging the yeast in the floor. And then in my tanks that are working, because I do not filter, there will be some settling still from the serving tank. For the most part it's a nonissue. But when the serving tank is low and we have heavy seas–it has gotta be both states–then we get a bit more cloudiness and a foamier pours. It happened twice that I have had to take something.  
So can you live on the ship?
I dwell on deck zero in a tiny cottage. I have my own cottage, which is a great perk. It is little but it's my own. No Woman, that is fine.  
How does your program work? Do you have off?
I am a shipboard worker, which signifies a workweek. In fourteen days I'm working. 1 way is that if you've got your vacation, it will be six weeks to three months dwelling. You can sort of think of that as all of your weekends. I receive all of my weekends at once.
The forfeit is that I work through continuously. I am able to some degree control my hours I can get out to time and see some places that are really cool. I have had some chances, especially during our European season, see things and to find outside some time that I never would have had the chance to see differently. But I am also at the mercy of this brew cycle.  
How do you balance your personal life and this particular job?
It is tough. It's. I purchase the societal networking website bundle every day. Facebook Messenger, WhatsApp–it is tough, although they're crucial to staying connected with people back home. I miss things. I miss people. I miss events in individuals' lives. That part of it–boat life. It is a whole lot of fun. I meet folks. My crew members are excellent. We have got this always group of people. So it is not the very same folks, but new people movement in and fit in and it is this environment on board.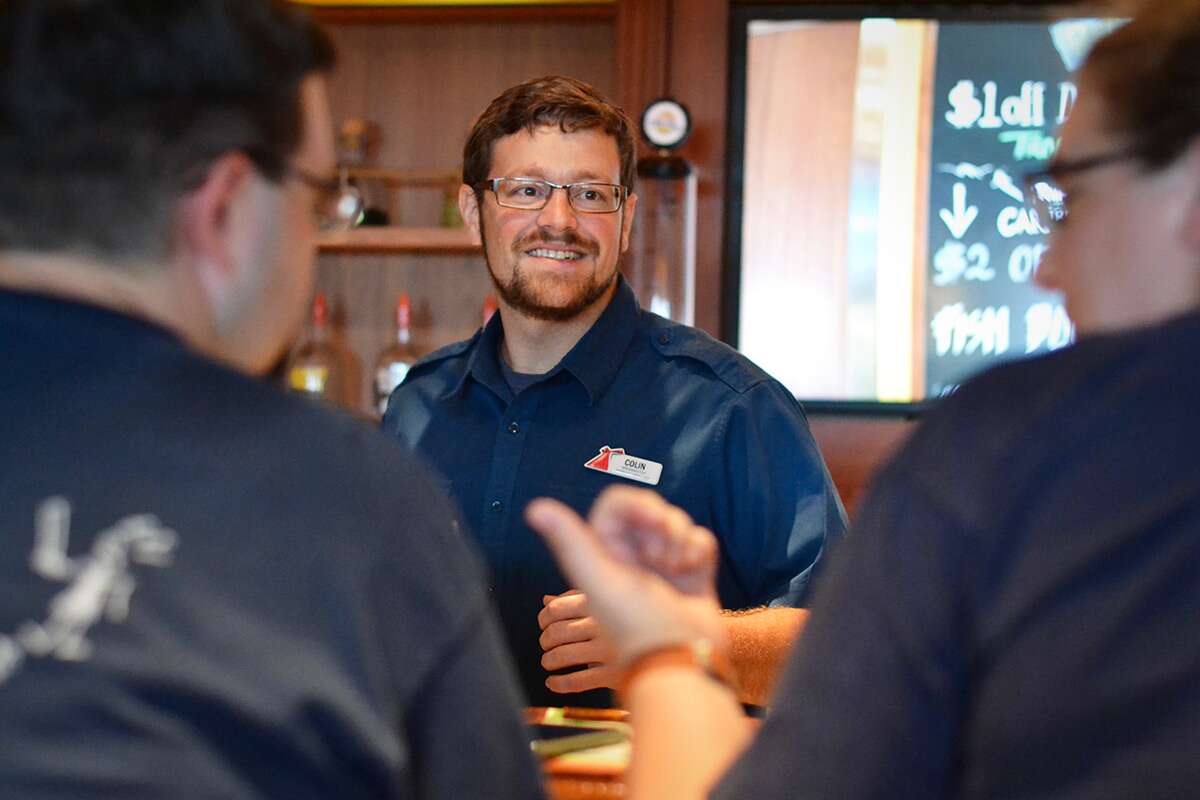 Do you really feel as though time passes by very quickly and blurry in this eternal summer of boat life?
Yeah. I can't tell you exactly what day of the week it's. It is home port, sea afternoon daytime. That's it. It is some combination of those, which means you lose track of the times of this week. Time moves really quickly. It does. Months disappear. Lots of times you believe in terms of Oh, it's two aisles from now and then the cruise is gone. It's 1 cruise from now.  
Can you wind up saving more money because you are living on a boat?
Oh yeah. For sure. Not discussing items in detail salary-wise, but the identical salary on boat ends up more savings because I am not paying for rent, I am not paying gas for my vehicle. In Pennsylvania we have to drive. I am not paying for food. It is a box of granola bars from Target every week if food is got by me. It is not a complete cart of groceries. So I am saving plenty of money that way. You are able to bank a great deal. This works out well financially. There are sacrifices, obviously. It is a lifestyle I would not have always seen myself doing before but there are many aspects of it that are just wonderfully rewarding and fulfilling.  
Just how long can you see yourself operating in the railroad world?
Some time. As soon as I started, I did not understand. I didn't have a great idea yet. To be fair I took the work and believed,  I'll go see. Because I am craft beer, and a craft beer guy is a really inward focused area. In the craft beer universe people do not do outreach out there. We do more reaching across. We search for people who already drink craft beer at this time and rather than reaching out I am going to do something cool to entice them.
When I started because I did not understand what Carnival desired it was interesting. I didn't understand what guests desired, or how this would relate to me personally. It was that my boss, from the start, our VP of beverages, and everybody on the Carnival team has been very supportive of moving in a beer management. Whether that has thoughts about food and beer pairing, or brew some seasonals. From the very beginning my boss said, "Hey, even if you wish to boil seasonal, experimental beers, then test batches, then go ahead. We want it for a brewpub." Pretty early on I had been reassured with that. It has been both personally and career-wise very satisfying.  
You say you're employing another worker soon. Are you looking for?
We are looking for someone. But someone who is able to come do this, because not everybody is. You've got to be able to leave house for six months at one time, regardless of entanglements you've got, whatever that involves. In addition, you need to be able to work a shipboard environment, in this environment. In addition, we conduct drug tests, that may weed out some brewers. Brewers might not be got by us from Colorado, I guess.
This interview was edited and condensed for clarity.
Source
http://extracrispy.com/drinks/4421/this-cruise-ship-brewmaster-makes-beer-with-seawater